Our goal is to bring you the best products, so that you can become your best self.
Helping you reach new levels of success
At GoodWellness.ca, our PURPOSE is to transform the way we use technology to create a fuller fitness & wellness experience.
The more you know about your body, the more success you will have in trying to maintain or change health & fitness goals.
GoodWellness.ca's MISSION is to find the best, and most unique products to serve your wellness journey.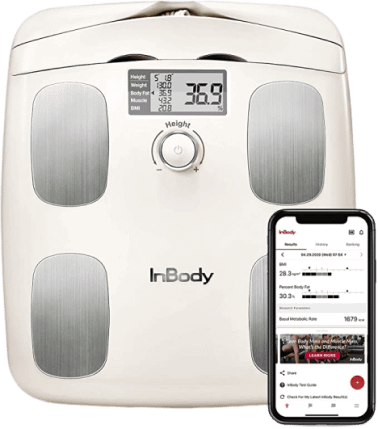 InBody H20N Body Composition Analyzer
Breakthrough Body Impedance Analysis from InBody
There is more to you than just WEIGHT
Track the progress of your body fat percentage with a smart weight analyzer. This state-of-the-art scale is designed to help you with your wellness journey.
Advanced Ultrasound Technology from InBody
The ultimate tool to analyze HEIGHT
PUSH is a next-generation, handheld stadiometer that uses an ultrasound sensor to measure an individual's height with pinpoint accuracy.
Subscribe to our newsletter
Sign up with your email address to receive news and updates.